Come, Stay and Learn for a Truly Immersive English Language Experience
English Golfing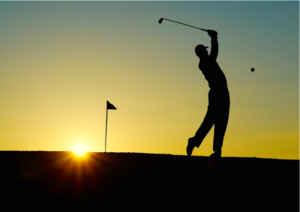 If you love golf, then you have to play golf in the United Kingdom.  Golf as we know it originated in Scotland in the 15th century, and it has been played all over the United Kingdom with great enthusiasm ever since.  King Charles I was a lover of the game, and in fact was on the premier golf course of the time, Leith near Edinburgh, when he received news of the Irish rebellion of 1641.  Mary Queen of Scots loved golf so much that she took the game with her to France when she went there to study.  In fact, the term 'caddie stems from her French military helpers who were called cadets in French.
The United Kingdom is home to some of the oldest and best courses in the world.  We are fortunate to be very close to so many of these wonderful courses at Fleetham Lodge!  For this reason, one of our most popular immersion experiences has become our golf immersion English courses.  These courses are the perfect way to meld your passion to master English with your passion to play golf!
Coming up this spring and summer we have our English and Golf Course for Teenagers immersion course, exclusively directed to our teenage students who love golf and want to improve their English speaking skills.  We also have our English Language and Golf immersion course for adults.  Each of these immersion experiences allow you to discover and play a different course everyday if you want to, and the entire time you are here you will be totally immersed in English language and culture.
Here are some of the exciting and historical courses that you may choose to play while you are here: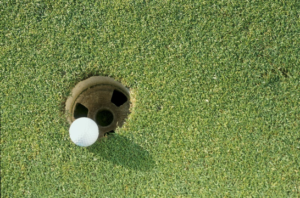 Rockcliffe Hall
Rockcliffe Hall is a beautiful golf course and resort and is considered one of the finest golf courses in England.  Rockcliffe Hall has been around since the early 1800's, but the golf course was built sometime later.
Bedale Golf Club boasts one of the oldest courses in the area, it was opened in 1894, and is close to the historic market town of Bedale.
Richmond Yorks is a favourite of many of our teenage immersion students because of the 'Roll up' Monday event where young players can just show up and play and get advice from junior coaches.  Golf has been played on the site of this club since 1904.
Dinsdale Spa Golf Course was established in 1910, and has some beautiful views.
Blackwell offers exciting challenges for all abilities and ages.  This course is also gorgeously forested, with thousands upon thousands of beautiful trees to enjoy while waiting for your turn at the tee.
These are just a few of the courses that you can experience and enjoy while you are here, there are loads more nearby.  If making great leaps in your mastery of the English language while golfing in the beautiful English countryside sounds like the perfect experience for you, contact us now to register for one of our immersion golf courses today!